Check availability button at the bottom of the page for prices and availability: Perfect accommodation choice for your Devon Coast to Coast cycle adventure - direct access onto the Tarka Trail with safe bike storage, electric bike charging and drying room.
The Tarka Trail & Devon Coast to Coast
The Tarka Trail is a cycle and pedestrian path in the North Devon Biosphere Reserve. It runs in a 163 mile route through untouched landscapes. The Trail passes through the towns of Lynmouth, Barnstaple, Bideford, Torrington, Okehampton and Ilfracombe and parts of the trail coincide with the South West Coast Path, the Two Moors Way and the Dartmoor Way.
Devon coast to coast, Ilfracombe to Plymouth
A long and beautiful route that is not too daunting for the average cyclist. Beginning along the popular coast of north Devon, the route takes riders through the valleys of a series of rivers, following the western edge of Dartmoor for much of the way before arriving in historic Plymouth.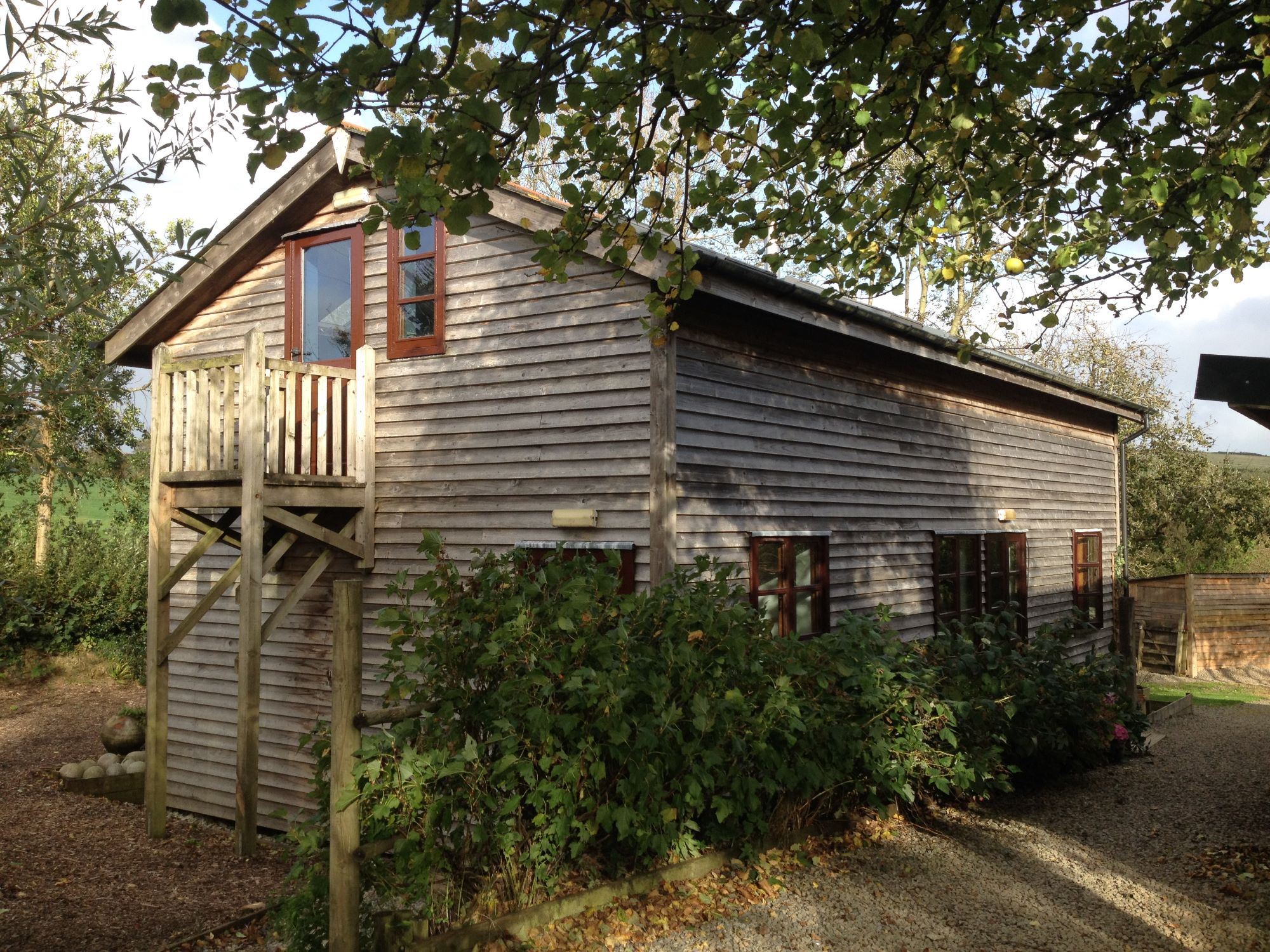 Eco-lodge Bunkhouse accommodation - available as a whole or separately
Upstairs bunkroom with 2 bunk beds & 2 single beds – bath (shower over), sink and separate WC
Central hall/lounge area with wood fuelled range
Self-catering kitchen with oven, microwave, kettle, toaster, sink, and kitchen utensils
Galleried landing area with lounge space
Self contained downstairs room with double bed, cot, own WC Shower and washbasin, tea & coffee making facilities and own entrance.
Free wifi and safe cycle storage
Sleeping accommodation consists of:
Bunkbed accommodation in 4 bed (2x2 bunks) & 2 single beds (*bedding & duvets provided) bunkroom on upper floor, bathroom/kitchen/dining/galleried seating area .
Part self contained ground floor room (with own access) for 2 people (+1 infant) consisting of double bed, and own WC, shower and wash basin tea & coffee making facilities (*bedding & duvets provided)
Nearly wild Camping – bring your own tent - Hot shower and toilets at the cafe.
*pillow, pillowcase and covered mattress provided - Towel bundle rental £2 each
Accommodation charges: see the booking page for details.
Accommodation
Bunkroom for 6, Single/double/triple rates apply -
Double room. 2 person bedroom + cot for infant(duvets provided): single occupancy rates apply.
Camping space also available at £10.00 per person/night – Hot shower and toilets. May to September
Breakfast, pack lunch and Dinner options are available to guests outside the normal cafe hours. 8am till 9pm
Experience green living
If you're walking or cycling the trail then you're already reducing your carbon footprint. Staying at Yarde takes you a step further in conserving resources and limiting carbon emissions. The bunkhouse has the following sustainable design features:
Waste water treatment using reedbed purification
All timber construction
Solar and wood-fuelled water and space heating
Warmcel insulation
Yarde Orchard Bunkhouse Accommodation – 2022
Available Accommodation – 4 berth bunk bed room with bathroom(shower over) and kitchen/dining.
1 double en-suite room with tea & coffee making facilities own entrance, cot available.
6 berth bunkroom with bathroom and kitchen and galleried living area with electrical charging points and free wifi - single occupancy & double occupancy available (Includes 4 single bunk beds, electrical charging points. Children aged between 12 and 15 can stay in dorm room if they're accompanied by an adult of the same gender.) Under 18 year olds must be accompanied by an adult.
Double Bed – private en-suite shower room and tea & coffee making facilities (travel cot/camp bed available for 1 child) with electrical charging points and free wifi, separate own entrance.
Both of these rooms can be booked as the whole bunkhouse, giving accommodation for 6 people plus 1 infant.
Linen is included except for the towels (we have Towel rental if required @ £2.00 for a bath, hand towel and flannel set)
Laundry is available: washing machine and tumble drier
Camping field (bring your own tent) with toilet and shower block £10 per person per night
Safe secure bike storage available – free public car park – electric bike charging – free water refills
Full cooked breakfast (2 x sausage, bacon, fried egg, mushrooms, beans and 2 slices of toast) including tea/coffee £10 per person – Pre -booking is required
Or from our on site café standard menu available 10am till 3pm, examples include:
Mug of tea £1.80 or a pot of tea £2.20 or Latte/Cappuccino/Americano £2.60
2 slices of toast £1.20 - Bowl of porridge or muesli with milk £1.20
Sausage Baguette with salad and tortilla chips £4.95
Evening Meal £10 per person for a shared dinner, please advise dietary requirements
example menu would be two courses, cheesy Nachos, followed by homemade Lasagne served with salad and garlic bread, or on a Sunday we offer a roast chicken dinner – Pre-booking is required.
Licenced bar available on site 10am till 4pm and for residents only in the evenings (exceptions maybe pop pizza nights during the school summer holidays and music/theatre evenings as per our Facebook page)
We can also do a clean cyclists packed lunch for the next day, choice of baguette, apple/banana, crisps, and a fruit/nut Bar £5 per person. (Please advise the evening before if this is required)
20% non-refundable booking deposit to be paid on booking. 7 days cancellation policy, full payment will be required 7 days prior to arrival.