Yarde Orchard Cafe & Accommodation
A cafe in an up-cycled cabin, and a Eco Bunkhouse set in a tranquil Devon Orchard, and a nearly wild camping field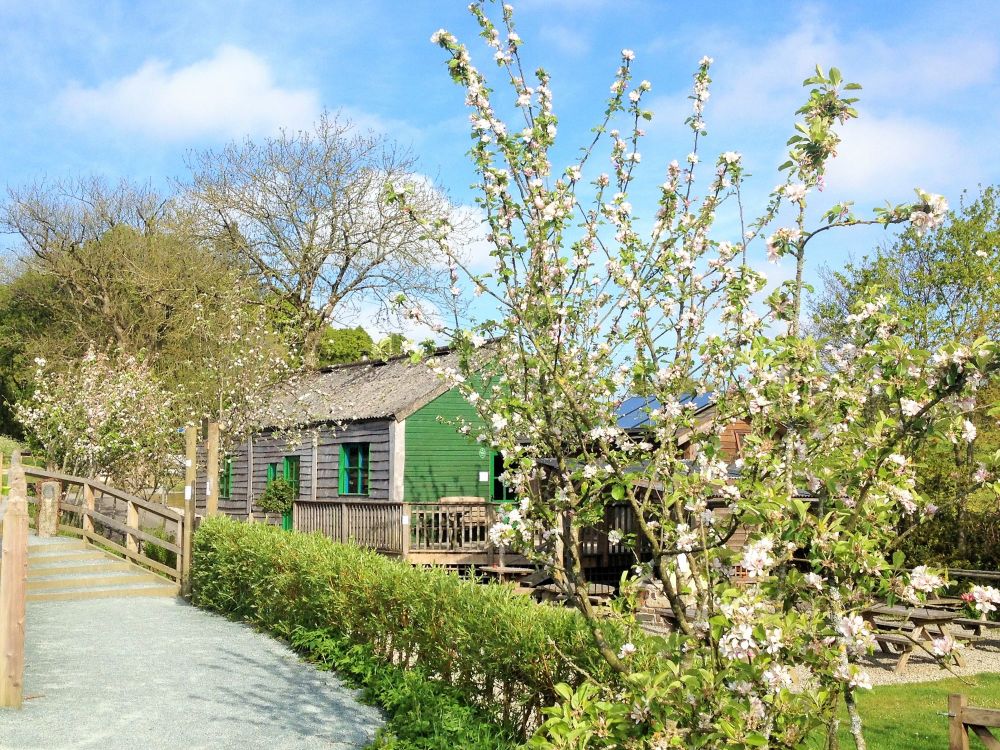 Yarde Orchard is situated close to the highest point on the Tarka Trail in North Devon - about halfway down the Devon Coast to Coast Cycle Route (National Cycle Network Route 27).
Surrounded by an idyllic and naturally important landscape, the tranquil setting is a great place to stop on a cross country cycle ride or long distance walk, or to use as a base for an extended holiday exploring the diverse local area from the beauties of Dartmoor and Exmoor to the varied North Devon coast.
Our eco bunkhouse is available all year round and is very comfortable, supported by a wealth of sustainable technologies and provides flexible accommodation arrangements - whether you are looking for a single bunk for a quick overnight stop, or a room for a family holiday- all the options are detailed on our website and we are always happy to discuss your requirements directly to ensure you have the best stay possible.
We also offer camping and have a cafe on site serving home-made food and cakes, with a small bar with local beers and ciders.
Dogs, horses and families always welcome.